Finding the perfect trustable skincare manufacturer in Malaysia is a difficult task because most of the manufacturers provide similar services. However, to determine which skincare manufacturer matches your purposes and is capable of assisting you in managing a business, you must include these factors in your checklist.
OriBionature, a Malaysian OEM skincare manufacturer with over 10 years of experience in skincare production and formulation, is the right skincare manufacturer for your consideration. Whether you consider yourself a successful established corporate or a new entrant in the skincare business, you still require the assistance of an expert. Starting with a good skincare manufacturer can contribute to a successful business.
Let's look at the important factors to consider before deciding on the best skincare manufacturer in Malaysia.
1. Professional Service Providers ( skincare manufacturer in Malaysia such as ORiBionature )!
It is critical to communicate effectively with the skincare manufacturer to express your needs and ideas for new products. A professional solutions provider can make excellent suggestions and help you launch your new products more effectively. As a result, experience is essential in deciding on the best skincare production.
Prepare a checklist before meeting with the team to ensure that all of the points are covered, especially the functions, finishing textures, and scents. If you want to use organic or vegan ingredients in your products, make sure to consult with the team about laboratory tests. Allowing the team to fully comprehend the situation may help to reduce unnecessary errors that could cause a delay in the process. Before signing the contract, read the terms and conditions to ensure that your intellectual property is well-protected by law. A reputable skincare manufacturer will adhere to professional ethics regarding customer confidentiality and privacy to ensure that project details are kept private and secure.
Sharing your brand ideas and guidance with the team, where experience can help you with formulations, packaging, and product niche identification. Following the discussion, the experienced team could recommend appropriate packaging and pack size to make your dream a reality! Speak with our team today to begin developing your brand!
2. One-stop solutions skincare manufacturer in Malaysia!
Always look for a skincare manufacturer that offers one-stop solutions, as this will save you a lot of time during the product development process and reduce common mistakes. The entire process of developing a new product could begin with concept sharing and directions, sample requests, product functions, and formulation, sourcing the right packaging, packaging designs, and meeting the expected delivery date.
A One-Stop Solution As they have dependable suppliers with a wide range of products, skincare manufacturers can provide you with assistance such as formulation and packaging proposals. Because everything will be handled by the same team under the same hub, common errors such as incorrect packaging measurements could be eliminated. Aside from that, customers can concentrate on other marketing strategies by delegating the process to a professional team.
OriBionature, a Malaysian skincare manufacturer that offers a one-stop solution to their customers, offers formulation research and development, creative and innovative conceptual packaging design and sourcing, in-house printing services, and logistics services. Share your ideas with our team and let us handle everything for you!
3. Incentive and Trademark Ingredients by skincare manufacturer in Malaysia!
Because the beauty industry is changing at such a rapid pace, an experienced Research and Innovation team of a Skincare manufacturer must be able to advise their customers on the latest trends in ingredients and technologies that meet their needs and expectations. The uniqueness of the formulation distinguishes your products from the competition; thus, a good skincare manufacturer must have exclusivity and Trademark ingredients that represent their specialty.
The ability to source exclusive ingredients from around the world demonstrates the strength of the skincare manufacturer and assists them in creating more opportunities for different customers. The combination of R&D experts' formulations and new technologies can make a huge difference, where skincare manufacturers can take the initiative to offer a truly unique formulation to their potential customers. For more information, please contact our team about our exclusivity and trademark ingredients, which will provide you with better ideas for your next project.
4. Good Manufacturing Methods and techniques (GMPs)!
A reputable and trustworthy skincare manufacturer in Malaysia must adhere to Good Manufacturing Practices (GMPs) or ISO 22716 to ensure compliance with the law and regulations, as well as meeting the expected standard. GMP certification indicates that the Skincare manufacturer has demonstrated clear regulatory responsibility as well as adherence to universal GMP standards. Based on scientific analysis and risk assessment, following GMPs guidelines can ensure product quality throughout the operations. The skincare manufacturer can ensure that their products are safe for the general public to use by adhering to GMPs.
OriBionature has its own QA/QC team to ensure that all products adhere to GMP guidelines and standards. Our GMP is certified by Good Manufacturing Practice 1 & 2 (GMP), Halal Jakim, Ministry of Health/Kementerian Kesihatan, HACCP, MESTI, ISO 22,000, U.S. FDA, and the list goes on! Please contact our team for more information on GMPs and other certifications.
5. HALAL Certification!
According to index Mundi, Malaysia has more than 61 percent of a Muslim population, so skincare manufacturers must adhere to HALAL rules and regulations to ensure their products adhere to Muslim religious beliefs. To avoid sensitive issues, all selected ingredients must adhere to HALAL guidelines, as Muslims will only purchase products with HALAL certifications.
Since Malaysia is a multi-racial country with a large proportion of Malays, business owners must include HALAL certification as one of the most important considerations in their products. As a result, the products will have the highest level of market acceptance.
OriBionature's team is well-versed in Malaysian skincare law and regulations, ensuring that all ingredients are HALAL certified. Furthermore, we know which skincare ingredients are prohibited in Malaysia and how to avoid common mistakes in the skincare manufacturing process. Speak with our team for more information on skincare product certification and registration.
6. Conceptualise a team that is creative and innovative!
Aside from functionality, creativity is an important factor in developing a product's concept. Innovative packaging can help your products stand out in the market and gain public attention. To have a greater market impact, the concepts may sometimes collaborate with Fast-Moving Consumer Goods (FMCG) or Food & Beverage (F&B) companies. These innovative ideas may evoke fond childhood memories or be popular beverages that become viral topics on social media, which is one of the most effective ways to promote your new products.
Product concepts are vital; however, the unique and innovative packaging is also part of the significant requirements. An eye-catching packaging with a great design concept could bring up more market awareness. The experienced creative team can enhance marketing strategy to perform better.
The creative and innovative team is essential for the skincare manufacturer company to complete as the one-stop solution hub. Ideas sharing can be fantastic, talk to our team about your aim and brand story. We will try our best to assist you to achieve your dream!
7. Invested in a World-Class Laboratory!
We have made significant investments in our in-house laboratory, allowing us to create new skincare formulations and meet the industry's ever-increasing demands. Our labs adhere to GMP and ISO:9001 quality management systems and adhere to strict operational standards to maintain their pristine condition.
For decades, Oribionature has practiced and refined quality control in both our products and those of our partners. We learned from this successful approach that for quality control to be most effective, it should not be treated as a discrete step of manufacturing, it must be baked into the entire process. When you work with Oribionature, your materials and products will be manufactured using the same infrastructure and processes as our own. This means that the world-class quality for which our products are known can be directly transferred to our partners for their benefit.
8. Formula has been tried and tested!
Professional chemical engineers create dependable formulations that are tailored to your brand's and market's needs. Each formula is tested regularly to ensure consistency of results as well as consumer safety.
Superior quality assurance is based on quality control testing to ensure that raw materials meet exact specifications and that final product batches can be reliably analyzed. Oribionature is capable and ready to support the most challenging quality control testing needs, with countless testing capabilities and explicit experience measuring a wide range of common and uncommon impurities.
It is not a routine analysis to look for only expected products and impurities when ensuring quality. We push for the use of advanced analytical capabilities to detect previously undetectable levels of impurities and inconsistencies. Our experience in quality assurance and control, combined with cutting-edge analytical chemistry methods and instrumentation, enables us to thoroughly assess material quality while avoiding downstream complications. As a result, we reduce batch variability and increase lot-to-lot consistency, ensuring that your raw materials and final product do not differ unexpectedly across production.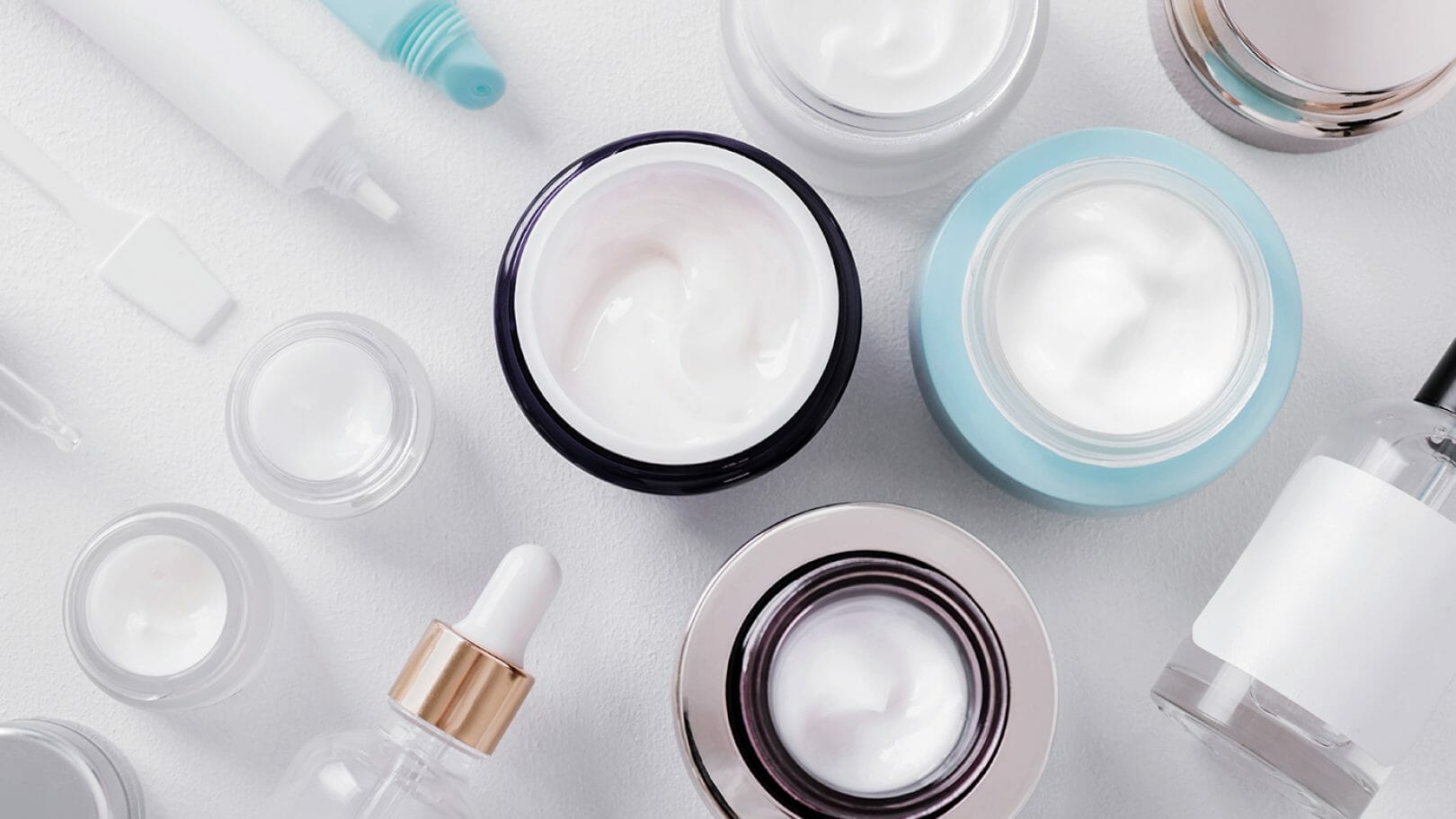 9. Unwavering Commitment to Improving Products!
We believe that continuous innovation is at the heart of what we do. Never satisfied with our current offerings, we are constantly on the lookout for new and exciting combinations that promise positive results, as well as innovative functions of skincare products and more personal care products.
When it comes to commercializing a scientific product that addresses an unmet need, you're frequently on the cutting edge of a field. This means that to truly break new ground, you must provide a distinct product and one-of-a-kind. This is nearly impossible to achieve without addressing specific needs through custom solutions.
Oribionature's OEM & Commercial Supply team can help you realize your vision through a variety of custom manufacturing options and services. Simple component modifications, modified reagents, molecular synthesis, novel consumables, custom packaging, and everything in between are examples. Our manufacturing scientists are available to discuss your specific project and the requirements needed to turn your concept into a packaged product. If our extensive suite of manufacturing solutions does not meet your project's requirements, we can always find a custom solution that does.
10. Professional Examinations to Ensure Quality and Effects!
There is no doubt that you are looking to collaborate with experience as you explore potential partnerships with commercial suppliers. Having said that, experience comes in a wide range of depths, processes, and focus areas. As a result, general manufacturing experience is not always sufficient to fully mitigate project risk and downstream challenges. Often, a wide range of experiences is what makes the biggest difference.
The vast range of experience that Oribionature's commercial manufacturing and OEM supply team has amassed, combined with our unrivaled depth of knowledge, is a distinguishing feature. The numerous individuals dispersed across our sites are industry-leading manufacturing scientists with countless years of combined experience producing a wide range of life science raw materials, reagents, and products. This group of professionals has worked on and completed a wide range of manufacturing projects, allowing them to anticipate roadblocks and resolve issues more quickly through creativity.
Our manufacturing teams at Oribionature are constantly learning and expanding their skill set. While some of our learnings come from specific partner projects, our ongoing investment in our manufacturing process research and development vastly strengthens our experience. This means that while we are working on collaborative projects with our partners, we are also actively looking for ways to improve our quality and yields. These R&D efforts are also focused on developing new methods and advanced techniques to achieve the desired results for both us and our partners. Because we believe in the value of R&D as a leading life science and research tools company, our R&D learnings are constantly adding to our capabilities at no cost to you.
Our products are tested under international quality standards, adhering to global quality and efficacy guidelines. We handle microbiological testing, as well as physical and chemical testing, in addition to R&D.