As you may already know, the cosmetic industry is always renovating their products to keep in line with consumer demands. Today, the consumer are more attentive to quality, effectiveness and quicker results.
Every year, almost all cosmetic products on the market are improved or are completely new. Keep in mind the innovation in the cosmetic industry is not short term. It can take over 5 years of research and formulation to bring a new product to the market.
Although many OEM cosmetic manufacturers are making many innovative private labels products, faster than before, it is still hard to make a revolutionary breakthrough.
Cosmetic manufacturers explore all aspects of beauty and well being. They investigate the consumers behavior and beauty aspirations, but also the biology of skin, hair, teeth and oral cavities and new innovative technologies.
By doing this, they develop the best ingredients that are safe for humans and the environment, to create products that will meet consumer expectations.
The latest cosmetic trend is that many manufacturers are returning to traditional substances to create new formulations. Eventually, consumers' desire is to get new, better and safer cosmetics, delivered by dynamic and responsible companies.
Read on to find out the major cosmetic trends.
1. Crystals and Celestials Products
There is a new trend in cosmetics that promotes glow and shimmer, created by putting forth crushed crystals. This new trend created by cosmetic manufacturers brings the sense of different and magical. The crystals and celestials cosmetic products will change your beauty routine.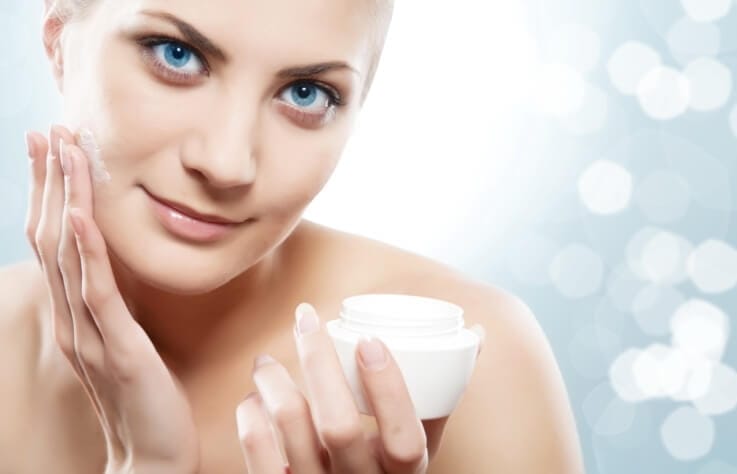 2. Instant Beauty Skincare
Believe it or not, Probiotics are the latest innovation for skin care. But what exactly is a probiotic? A probiotic is a substance that stimulates the growth of microorganism. Probiotics and bacteria produce immediate results, and these days, consumer preference are all about instant results.
So if you are looking to create your own private label cosmetics, you should definitely take a look at Dermo Cosmetics. Dermo Cosmetics use a more medical approach to skin health, because it brings together dermatology and cosmetics.
Dermo cosmetics not only combines protection from UV radiation using SPF, Antioxidants and Anti Inflammatory products, they also hydrate the skin using Amino Acids and Minerals all with the purpose of preventing premature aging.
Dermo cosmetics is a growth opportunity for OEM cosmetic manufacturers to provide customers with quality and high performing products.
3. Synthetic Ingredients
More than ever before, consumers around the world are becoming more conscious about the impacts of the cosmetics they use on the environment and society. This is the main reason why the cosmetic industry is developing natural materials to avoid using animal derived ingredients.
But why should OEM Cosmetic Manufacturers focus on this:
The cosmetics will have a constant level of quality.
Raw materials do not impact the environment and the ecosystem.
The synthetic materials are more efficient compared to traditional materials.
4. Men's Beauty
Cosmetic manufacturers are paying more attention to men's market, because it is projected to reach $60.7 billion by 2020 according to Euromonitor.
They want to reach more consumers by offering more options. For example, the male grooming market is not only limited to shaving and fragrances, it has now included male specific skin care and hair care products.
As you can see, the cosmetic industry is always changing and searching for new levels of innovation. Innovation is the heart of the cosmetic industry, without it consumers will not be able to find high quality performing products with the best possible materials.
Yet with every new innovation, the capacity to innovate further becomes more challenging. Gone are the times when all that were required was making a product less irritable to the skin or making it smell better.
Now consumers are looking for cosmetics that are personal to them. For the cosmetic industry, this means developing products created based on multiple factors, such as age, gender, ethnicity, religious beliefs, geographies, climate, lifestyle, health and wellbeing.