The beauty industry is constantly evolving, and there is an overwhelming amount of variety. From beauty YouTubers launching their own makeup lines to influencer-endorsed collaborations with well-known cosmetic companies. Then there are the celebrity-owned businesses to consider. But how often do we turn to our own local market names? To support our own local beauty industry, here are 15 Malaysian beauty brands that all makeup enthusiasts should be aware of.
High-Quality Makeup, Check Out These 15 Malaysian Cosmetic Brands
1. Velvet Vanity
Velvet Vanity, a Malaysian cosmetic brand founded in 2016, packages cruelty- and paraben-free, vegan products into winning formulas that look and feel good. Because of their smooth and hydrating application, their Liquid Matte Lipsticks are a fan favorite among loyal customers. They don't dry out your lips (as most matte lipsticks do) and provide opaque pigmentation with a single swipe.
Alternatively, their Super Slim Stick provides more subtle coverage that is easily built up to the desired intensity. It has a lightweight, satin-like finish that feels great on your lips.
2. Breena Beauty
Behind every great makeup, the look is a well-crafted set of beauty tools, which Breena Beauty carries. If you're new to makeup, their Face Essential Makeup Brush Kit has everything you need to get started. Many customers have praised the wands' soft synthetic fibers, which gently buff in makeup without poking your face. They also have a separate set designed specifically for the eyes to ensure that your shadows blend seamlessly.
3. SO.LEK Cosmetics
This Malaysian cosmetic company debuted its Gincu lip creams in 2016. SO.LEK Cosmetics now offers a broader range of products for both the face and the eyes. Do you require recommendations? For an intense, ink-black texture that glides on smoothly and is completely smudge-proof, try their Celak eyeliner.
You can bet it won't budge an inch once it dries! However, what stands out about the local label is how wudhu-friendly their cosmetics are. So, they're not only simple to put on, but also simple to remove before praying.
Another excellent choice is their 2-in-1 mascara, which is ideal for lengthening and thickening short Asian lashes. Although it is waterproof and anti-smudge, you do not need an additional makeup remover to remove it. Simply rinsing your lashes under warm water will remove the mascara.
4. Forest Colour
Use Forest Colour's anti-aging cosmetics to keep your youth. This Malaysian brand uses plant-based ingredients such as virgin coconut oil, aloe vera, and collagen in its makeup. All of this contributes to a more youthful complexion and a natural radiant glow.
If you don't want to wear foundation, their Hydrating BB Cream is a more comfortable option. It blends well with a beauty sponge and provides adequate coverage that conceals any skin imperfections while leaving a natural finish.
5. Nita Cosmetics
Nita Cosmetics, the brainchild of Aznita Azman, is as quirky and fun as its founder. This Malaysian makeup brand takes pride in offering affordable cosmetics without sacrificing quality. The label values inclusivity because they work hard to create hypoallergenic products that are suitable for all skin tones. As a result, their Mikrofon foundation shade range complements up to 15 different skin tones ranging from fair to darker skin.
It conceals pores and scars with a semi-matte finish that provides SPF35+ sun protection. Furthermore, its large sponge applicator makes it easier to apply foundation directly to your face in even layers. Do you have an online conference to attend? Their most recent puff pen lippie, named after convent girls' schools, will see you through graduation in style!
6. Orkid Cosmetics
Orkid Cosmetics is a Malaysian makeup brand that offers clean beauty products that are Halal-certified, cruelty-free, and vegan. Their product line is currently limited to lipsticks and hand sanitizer sprays, but the quality speaks for itself. Matte Liquid Lipsticks have a non-sticky formula that sits comfortably on the lips and does not flake. What's the best part? They are also long-lasting, smudge- and transfer-proof, and mask-friendly!
Meanwhile, their hypoallergenic hand sanitizers have been dermatologist-tested and contain moisturizing ingredients such as glycerin and rose. This keeps your hands silky smooth while you scrub away all those nasty bacteria.
7. dUCK Cosmetics
Datin Vivy Yusof began her fashion line with FashionValet in 2010 and then moved into makeup around 2014. Her paraben-free cosmetics line includes everything from bullet lipsticks and eyeshadow palettes to blushers and foundations. As well as the Malaysian brand's cosmetics, their #nofilter Makeup Remover should not be overlooked. This multitasker can cleanse, tone, and remove makeup all at the same time. It's especially useful for those who are too busy or too lazy (guilty as charged) to perform their daily skincare routine.
8. Pretty Suci
Through the fun world of cosmetics, Pretty Suci hopes to change the general perception of halal as "serious or boring." This Malaysian brand offers a wide range of products, including hair, nails, and makeup, as well as all-natural skincare and body care. They also house 30 other brands from both locally and globally sourced suppliers, making them one of the largest halal beauty platforms. Among these brands are Argania, Wardah, Amara, Naelofar, and So.Lek Cosmetics, to name a few.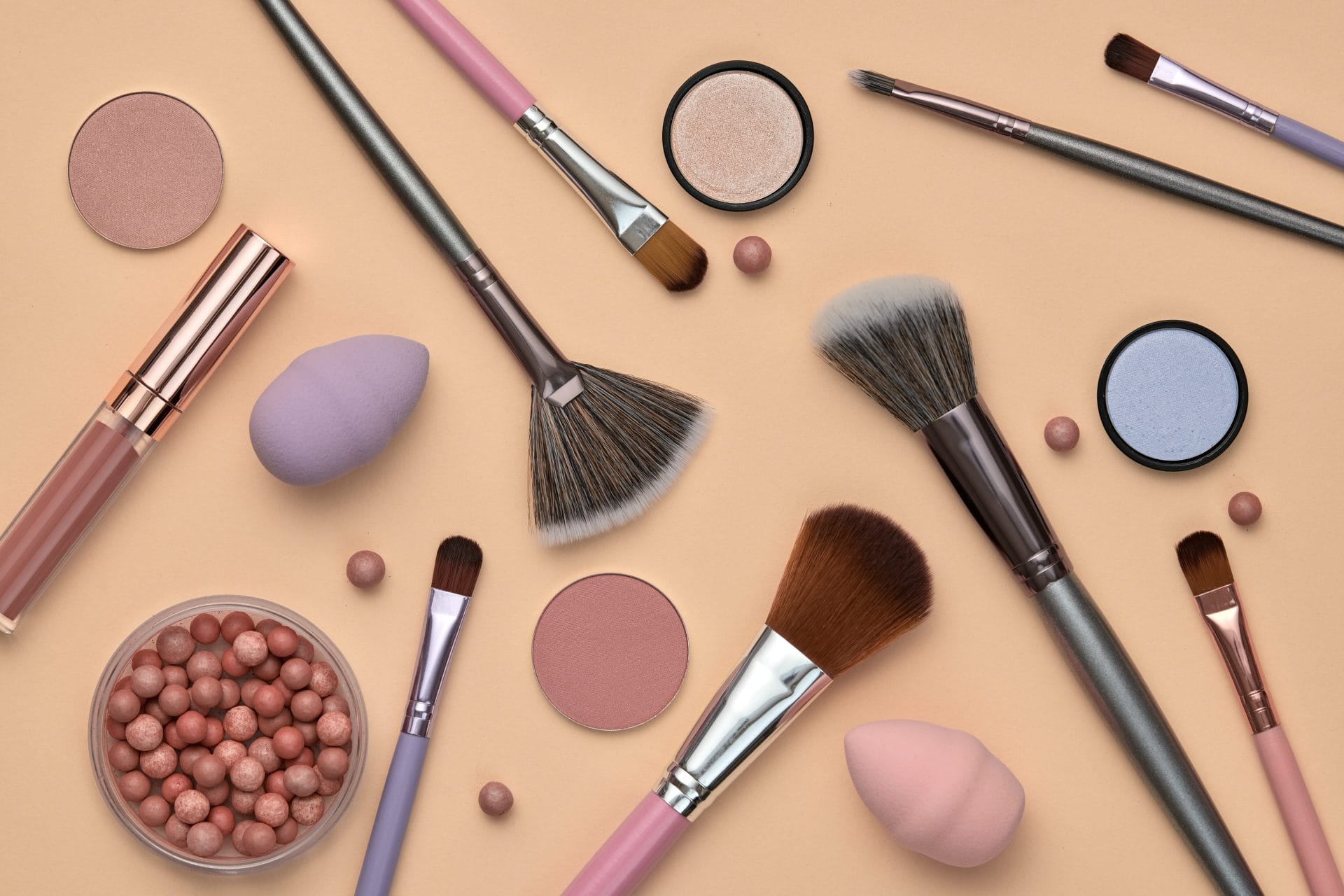 9. Fame Cosmetics
Fame Cosmetics is a Malaysian cosmetics company that was founded in 2015. They began with skin care products such as cleansers and toners before moving on to cosmetics. Their lip creams were then officially released in 2016, with five lovely and wearable shades. They were so well-received, in fact, that they sold 17,000 sticks in their first month! Because of the creamy texture and easy application, those lippies remain a best-seller to this day.
10. Clef Skincare
All ingredients used in Clef Skincare products must meet two criteria: Pure and efficient (hence, the name, Clef). With high-quality, multifunctional products, the local brand hopes to prevent rather than treat skin problems.
11. Alluskin
Dr Nurul A'in binti Sa'ari, a former medical doctor, founded Alluskin in 2019. Alluskin Purifying Cleanser (also known as APC) was the brand's first product, a glycolic acid cleanser that worked, establishing a standard for how AHA cleansers should be in the market. More than 50,000 units of cleansers have been sold online so far, and the number is still growing!
12. Yello Skincare
This brand was founded in 2016 after its co-founder discovered the skincare benefits of turmeric root (hence, the name: Yello). This ingredient is in every product, and your skin will thank you.
13. Jeanie Botanicals
Jeanie of Jeanie Botanicals has created an innovative clean beauty line for every Malaysian looking for effective yet natural skincare and wellness products, owing to her ten years of experience in the nutrition and wellness industry.
One of their best-selling products in their skincare line is their Luxury Face Oil, which is made from a precious blend of 12 all-natural botanical oils. All products are reasonably priced and available in every Malaysian market.
14. À La Carte Skincare
Look no further for customizable skincare that caters to your specific needs. Aside from offering effective, no-nonsense formulations, La Carte Skincare is designed for the humid Malaysian climate, so you can treat your skin problems without becoming a sticky mess.
15. Do support our local cosmetics brands
With the pandemic showing no signs of abating, it's more important than ever to support our local businesses. Now that you know which Malaysian cosmetic brands to buy from, it's time to match your makeup to your outfit.