Staying healthy isn't always simple. However, there are numerous apps available that provide tools and resources to make reaching your nutrition goals easier than ever.
To save you time, we've compiled a list of the top ten nutrition apps worth downloading this year. These apps are designed to make eating healthier as simple as tapping a few buttons, thanks to their positive reviews, high-quality content, and dependability.
1. MyPlate Calorie Counter
The award-winning MyPlate app from Livestrong is the quickest way to lose weight and improve your overall health! Join the millions of people who have lost weight by using MyPlate, the most user-friendly app for tracking your food and logging your workouts on your iPhone, iPad, Apple Watch, and Android.
MyPlate Calorie Counter empowers you and provides you with the information you need to take control of your diet and achieve your fitness goals. They use the world's largest food database to calculate calorie counts, nutritional information, and serving sizes for millions of foods. To quickly scan items or create your own custom foods, use the barcode scanner.
Don't know what to eat? Based on your dietary preferences and daily calorie goal, MyPlate can recommend simple, healthy foods. Alternatively, you can use our free meal plans, which have been designed by our registered dietitians to balance macronutrients for weight loss. There's also a community section where members offer peer support, motivation, and tips and tricks.
Although the app is free, you can upgrade your account for $3.75 per month to gain access to premium features such as custom nutrition labels, daily averages, and advanced statistics on your nutrient intake and overall progress.
The advantages of the app are the user interface is simple and straightforward, and it includes calorie counting, nutrition tracking, meal plans, recipes, and workouts, as well as a community forum for support and motivation. The disadvantages are limited personalization options and
recipes cannot be filtered based on dietary restrictions or food allergies.
2. PlateJoy
PlateJoy is an app that comes highly recommended by my sister, a new mom and full-time grad student who is always on the go. It is designed to help you save time while eating healthy.
It uses a questionnaire to gather information about your lifestyle, cooking habits, and dietary preferences before creating a personalized meal plan and shopping list for your family.
They use over fifty data points to personalize a weekly menu based on your preferences. Furthermore, smart grocery lists and their digital pantry take what you have in your kitchen into account to reduce food waste and save money. They also offer grocery delivery. Instacart and Amazon Fresh allow customers to place orders with a single click. Their mobile lists are designed to help you spend less time at the store when shopping on your own. PlateJoy charges $12.99 per month for access to all meal planning features, $69 for a 6-month membership, and $99.00 for an annual membership.
The pros are the app is designed to help you save time on meal preparation and grocery shopping. It also creates a nutritious meal plan based on your preferences and needs and
reduces food waste by making the best use of ingredients. There are numerous diet plans and customization options available. The cons are the app requires membership to use, and the cost of the ingredients is not included in the price.
3. MyFitnessPal
MyFitnessPal is a massive food database app with a barcode scanner, recipe importer, restaurant logger, food insights, calorie counter, and so much more.
MyFitnessPal makes it simple to track your nutrition in order to lose weight, change your eating habits, or simply hold yourself accountable. Although the app is free, a premium membership of $9.99 per month or $49.99 per year unlocks additional features such as detailed food analyses, workout routines, and more customization options.
The advantages are many free features are available, including a large database for easy food logging. A barcode scanner aids in nutrient tracking. Unfortunately, some users complain that the interface is glitchy, confusing, or difficult to use and that detailed nutrient analysis is only available with a premium membership.
4. Yummly Recipes & Cooking Tools
Yummly is my go-to app for healthy cooking, with over 2 million recipes to choose from and a variety of options tailored to your tastes, needs, and preferences.
Recipes are organized and sorted by cuisine, course, diet, and required ingredients, making it simple to find something that suits you. You can also create custom collections with your favorite recipes, add ingredients to your shopping list, connect smart appliances to the app, and create custom collections with your favorite recipes.
While the app is free to use, premium features such as detailed cooking guides, nutritional information for each recipe, recommended recipes based on your goals, and additional tools to streamline meal planning are available for $4.99 per month.
The pros are a large number of recipes to choose from simple, user-friendly interface reviews available for each recipe including useful tools such as shopping lists and recipe collections. The cons are the app contains frequent advertisements in the free version
Some users complain that it takes several clicks to access full recipes with directions.
Many features necessitate a monthly membership.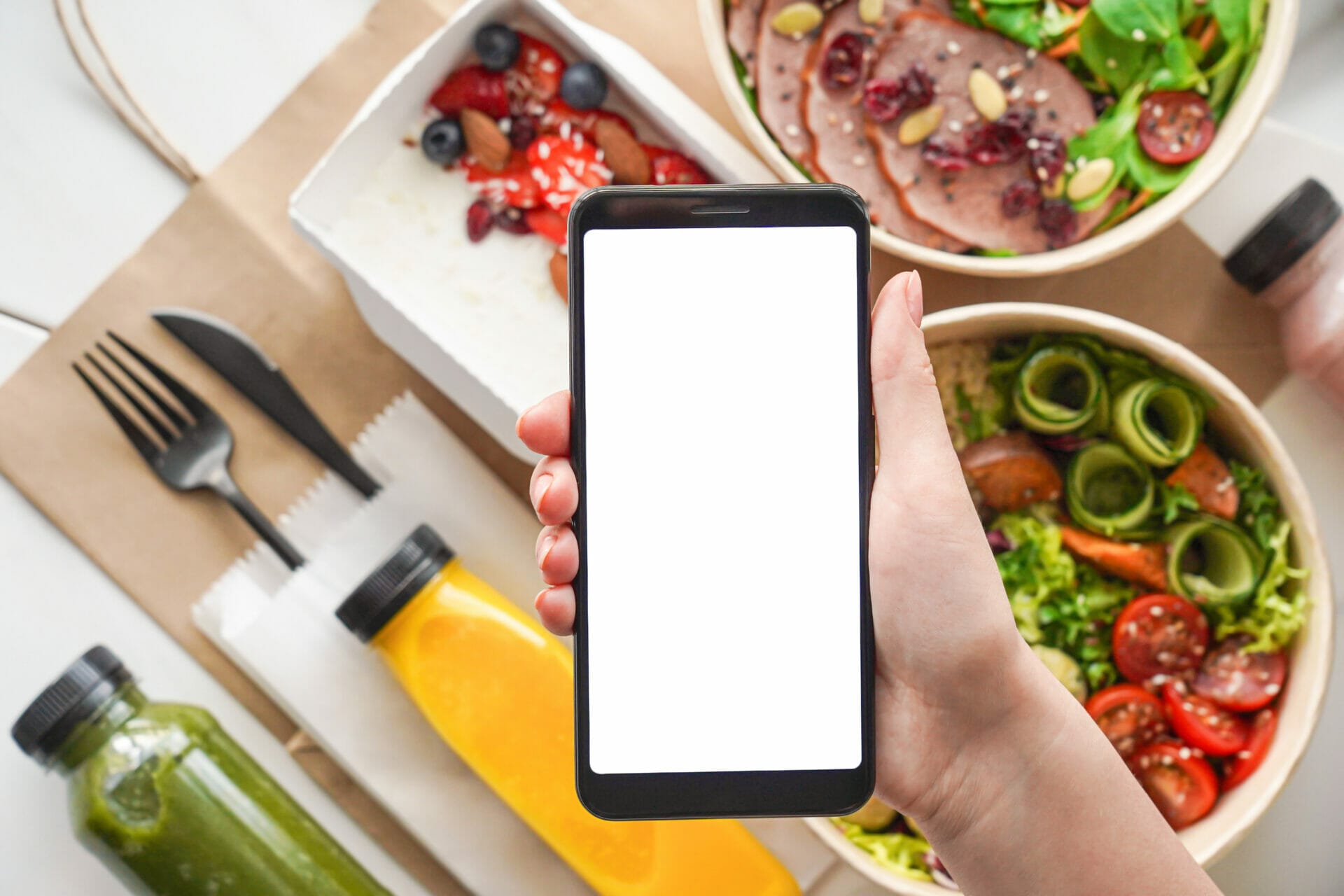 5. Lifesum: Healthy Eating
Lifesum is a popular app that simplifies weight loss by providing tools such as a recipe library, food log, and calorie counters.
When you sign up, the app collects information about your height, weight, age, and specific goals in order to provide you with a personalized plan that meets your needs. It also includes a weekly health test that provides insights into your habits as well as potential areas for improvement.
The food and exercise diary is both free to use, but the app also offers a premium subscription starting at $4.17 per month that includes body composition tracking, macro counting, and custom diet plans and recipes.
The advantages are simple, visually appealing user interface that offers weekly health tests to keep you on track variety of diets to choose from no advertisements in the free version. The disadvantage is meal plans have limited customization. Some users have commented that the directions for some recipes could be improved.
6. Ate Food Journal
Ate Food Journal, marketed as a mindful food journaling app that does not track calories, aims to help you understand why you eat certain foods and how they make you feel.
You can use the app to create a visual timeline of your day by taking photos of your meals and activities. It also allows you to take part in experiments, such as eating with your non-dominant hand, and record information about each meal, such as who you ate with, how it was prepared, and how it tasted. The app provides a 7-day free trial to determine whether it is a good fit for you. Subscriptions after that cost $9.99 per month or $49.99 per year.
The pros are rather than counting calories, emphasizes mindful eating and healthy habits. The app is simple and simple to use, with extra features such as experiments and personal insights. The cons are after the 7-day free trial period, a subscription is required.
7. MyNet Diary Calorie Counter
MyNet Diary Calorie Counter is a great tool for on-the-go food logging, whether you're trying to cut carbs, increase protein intake, or get a better understanding of your diet's macronutrient breakdown and healthcare.
The app assists you in setting goals, tracking your weight trends, and tracking your intake based on the diet plan you choose. It also provides detailed nutrient information for each ingredient in your food log, as well as a daily analysis to help you stay on track. Although many of the features are free, premium membership costs $8.99 per month or $59.99 per year. A premium membership grants access to specific diet plans, recipes, and tracking tools, as well as more detailed nutrient analyses for foods.
The pros are a variety of free tracking features are available, as well as daily analysis with detailed information on overall nutrient intake. There are no ads in the free version, and no sign-up is required. The cons are diet plans necessitate paid membership; without a subscription, customization options are limited; and the user interface can be somewhat confusing and complicated.
8. Noom
Noom, which provides custom meal plans, weekly challenges, and access to a virtual coaching team, is popular among dieters all over the world, including my mother, who says the short, simple lesson plans helped her understand how her food choices affected her health.
Noom, in addition to providing educational content, includes tools for tracking your progress and workout plans to help you incorporate more activity into your daily routine. Noom usually provides a free trial when you sign up, but the app requires a membership, which costs $60 per month or $199 per year.
The pros are lesson plans designed to help you understand your food choices including tools for tracking progress and assistance from a virtual coaching team. The cons are more expensive than competing apps. According to some users, the coaching team provides little personalized feedback.
9. Spokin
Spokin can be a useful tool for families dealing with food allergies.
It allows you to specify which ingredients you must avoid and provides information on whether food products are safe and allergen-free. You can also read other people's reviews for restaurants and hotels all over the world to find allergy-friendly options. Though the app is currently only available on the App Store for iPhone, the developers say it will be available for Android devices soon.
The pros are the app offers information on allergy-friendly food, hotels, and restaurants. It
allows you to connect with other users who have food allergies and is completely free to use. The cons are some users have reported difficulties navigating the app, which is not yet available for Android devices.
10. Ovia Pregnancy Tracker
Nutritional requirements change significantly during pregnancy, which can be confusing when you're expecting. Fortunately, Ovia makes it easier than ever to ensure that you are getting the nutrition you require for a healthy pregnancy.
The app includes a food and activity log, recipe collection, medication reminders, and a food safety guide. It also provides useful resources, tips, and detailed information about your pregnancy's progress. The best part is that it is completely free.
The pros are the app provides pregnancy resources and nutrition tips. It allows you to track food, activity, sleep, mood, and more; and is completely free to use. The cons are some features, such as medication reminders, limited customization options, and there are frequent in-app advertisements.
How did we select the best nutrition apps?
a) Information on high quality
We looked for apps that provide trustworthy and useful nutrition information, preferably from an expert source such as a registered dietitian.
b) The user interface
We looked for apps that are simple to use and navigate.
c) Nutritional requirements
We included apps for a wide range of nutritional needs, including meal planning and food tracking, as well as pregnancy and weight loss.
d) Customer feedback
To find highly rated apps, we asked friends, family members, and colleagues for recommendations, as well as read through countless user reviews.
e) Vetting
All of the apps in the collection have been thoroughly reviewed to ensure that they meet Healthline's medical and business standards.